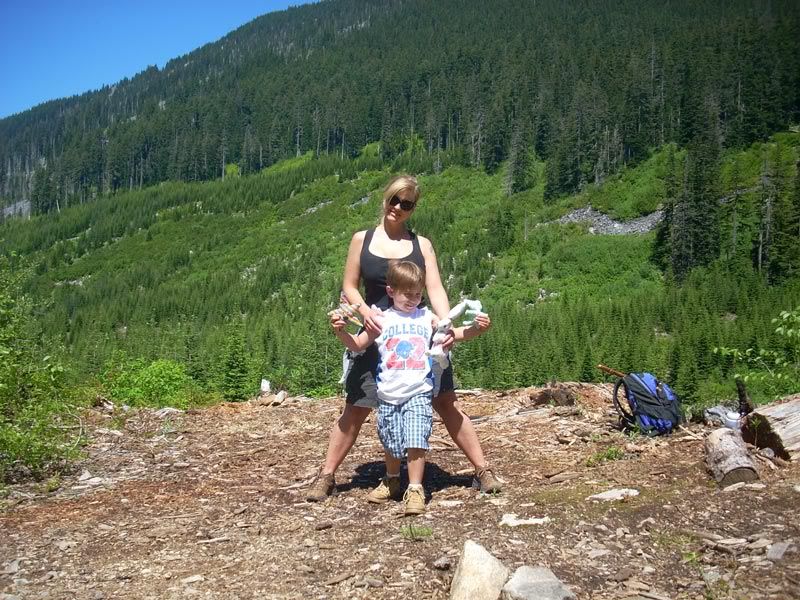 Took the family to that Secret Lake from last year to ease Amy into the hiking season. Absolutely perfect weather! The mountains were CRAWLING with people on this first-weekend-after-school-ended. People were literally camped 100 feet from I-90. But not many people know about this Secret Lake.
We hiking up the fisherman's trail, watching out for Devil's club and bears. We saw one guy hiking out with a plant in his hands. I was SO proud of both Amy and Casey for making the tough hike. Amy was a little under the weather so for a while I carried all three of our packs.
When we arrived the lake we had it all to ourselves. Over the winter I had ordered a 7-piece, packable fly rod from Cabelas. I set it up for Amy and then Casey and I went exploring.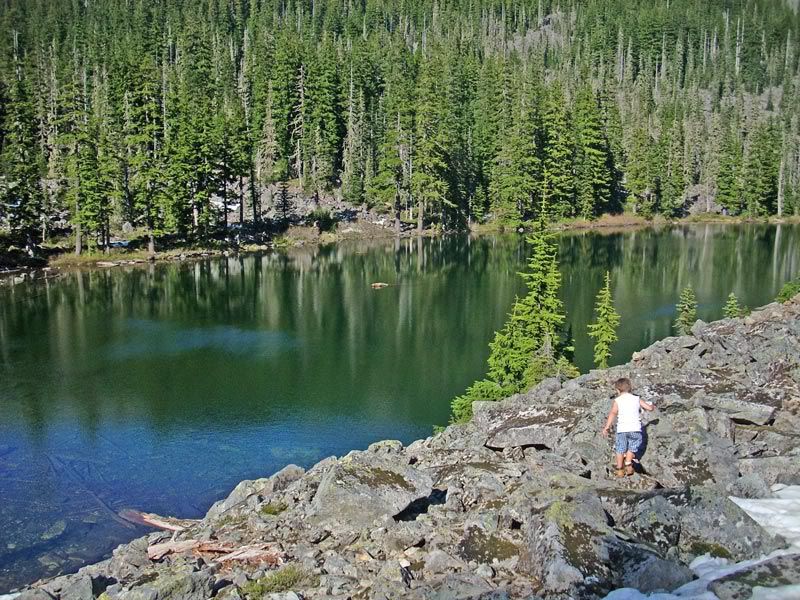 On the far side of the lake there is a funky little fort made on the talus slope. Also, Casey saw a brown newt. Looked like the same species that I saw at Lake Father's Day last week.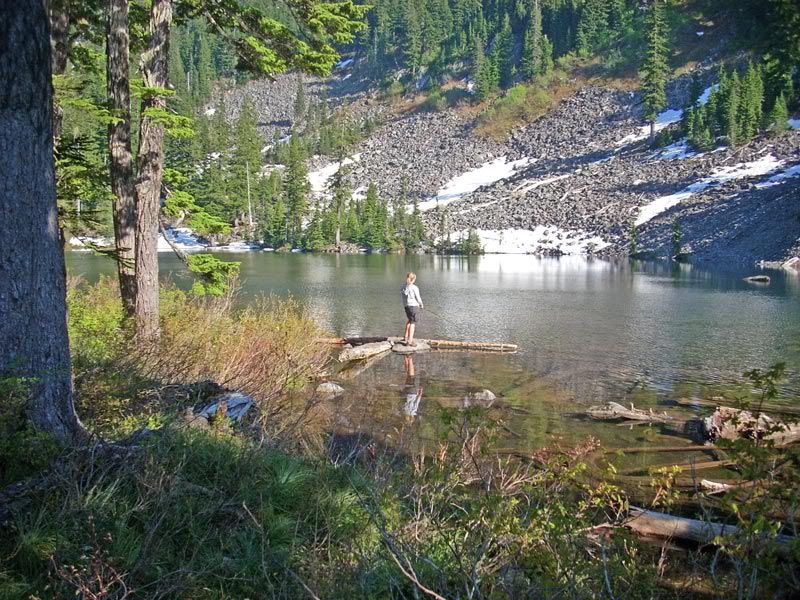 It took an hour to get back to truck -- we were all tired when we got home and we ate ravenously. The adventures are coming fast this time of year. Woo-hoo!