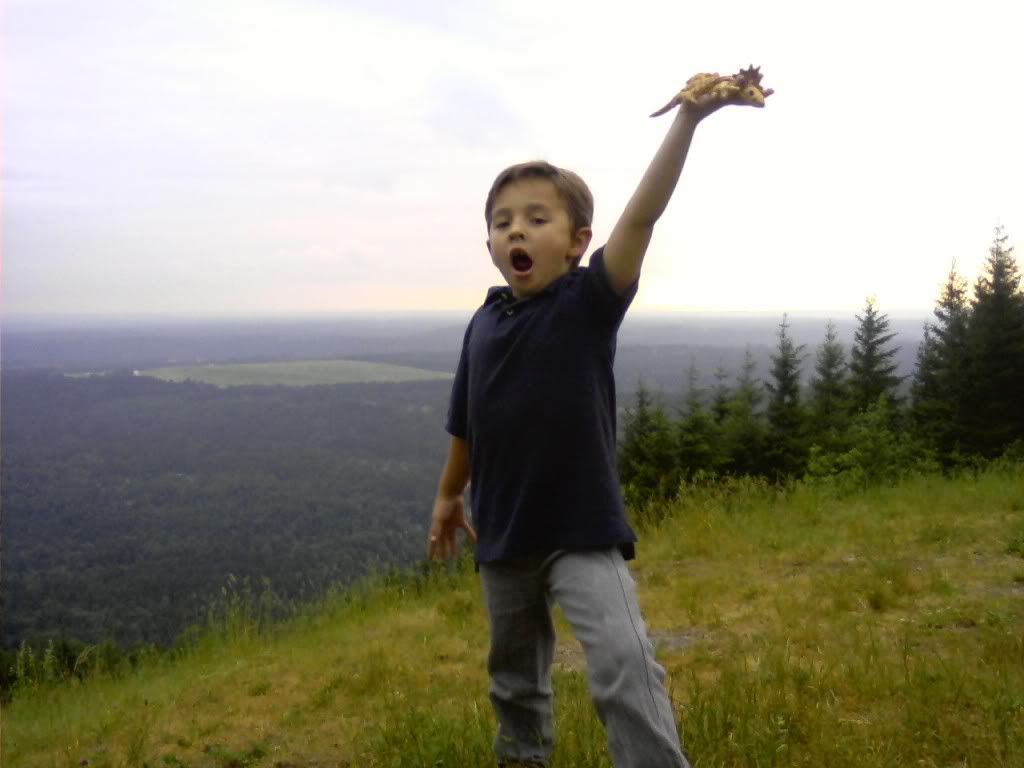 There's a bald patch on Tiger Mountain above Issaquah where the paragliders and hanglider's launch from. The hike to this "Poo Poo Point" is 1.5 miles and 1700 vertical feet. That's steep in my book. Its quite a slog up the hill but I figured it would be a good training hike for Casey and I.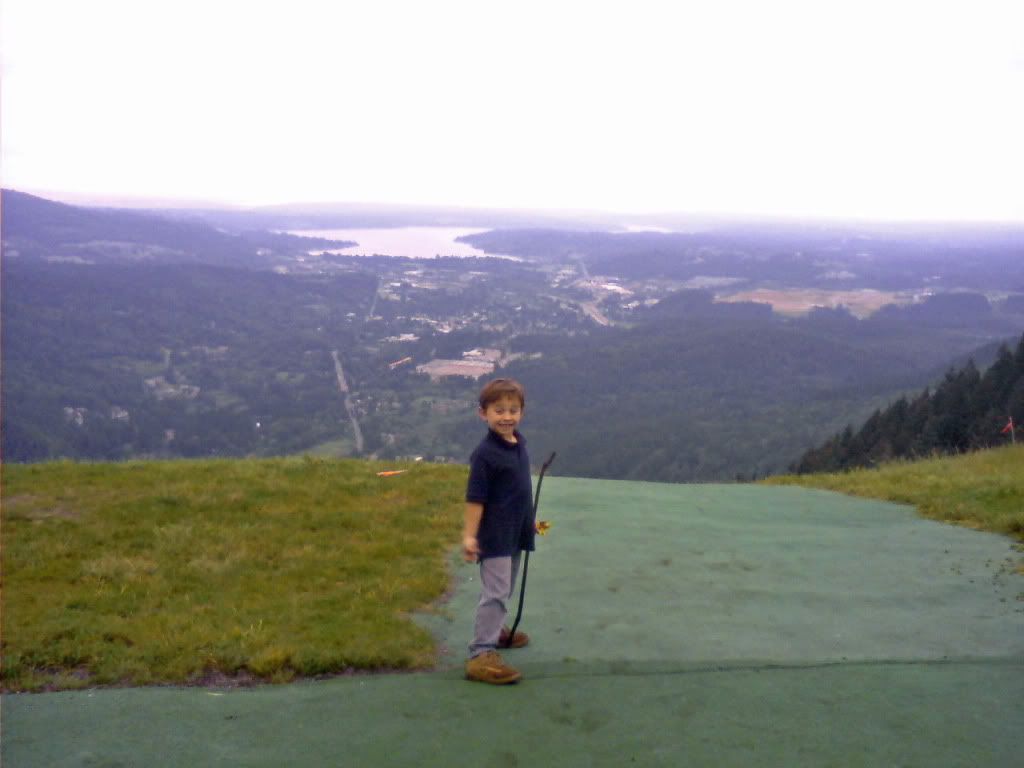 Backside of Poo Poo Point
We almost gave up, just over halfway. We were in the process of talking ourselves out of pushing on when a petit woman of perhaps 110lbs came jaunting down the trail. On her back was a child of at least 30lbs. She lied and said we were almost at the top. So we pushed on, and anytime we started thinking of turning back I thought "If that mom can make it with a kid on her back, we can make this."
We left the trailhead at 6:20pm -- I figured worst case it would take 2 hours to get to the top, leaving us enough time to get back before dark. Well it was worst case -- we got to the top at about 8:10pm, stayed for only 10 minutes then we had to HURRY down for over an hour to get out at 9:20pm. If we had been ANY LATER at all it would have been bad news. We were the last off the mountain by far.
I figure I burned 1000 calories on that hike!