Ira Spring Trail to Mason Lake
The trail to Mason Lake had beaten me in 2006 and 2007; in the previous years I had attempted to make the hike only to be turned back due to lots of snow on the trail (2006) and lots of weight on my person (2007). With a free day yesterday, no snow on the trail in mid-July and weighing 24 lbs less than when I tried it last year, I made plans for a Sunday morning assault.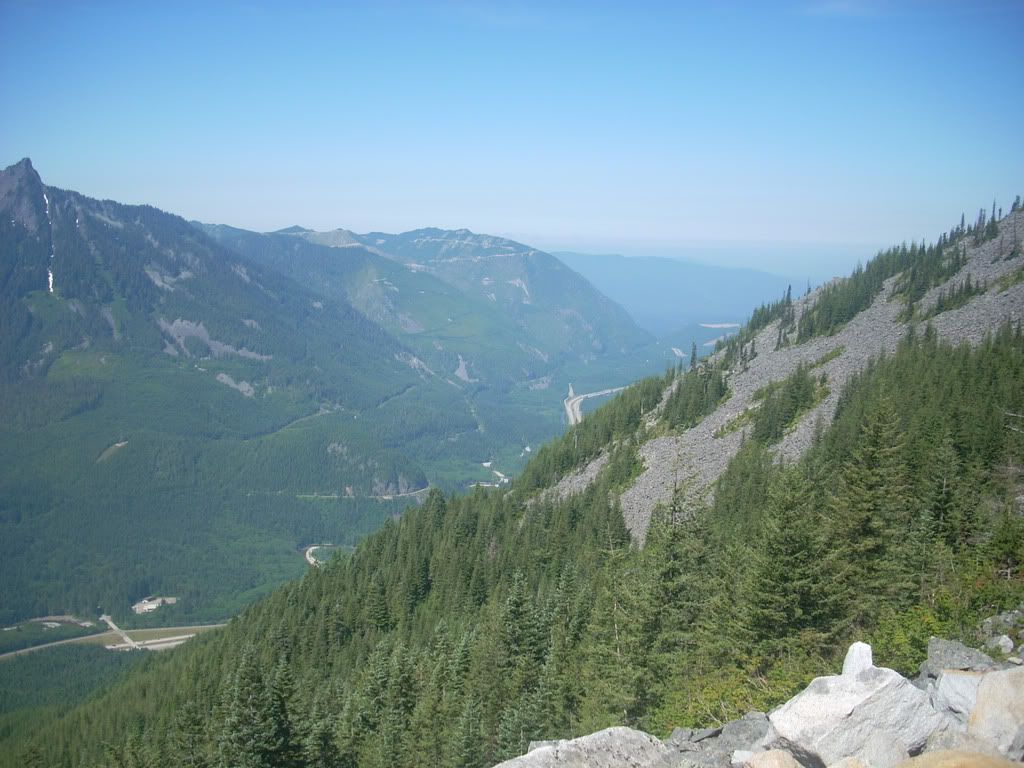 Looking back down to I-90.
Mason Lake used to be somewhat inaccessible but earlier this decade the Forest Service re-graded and moved the trail and made it much friendlier. But its STILL a long hike (to me): 3 miles each way with 2000 feet elevation gain. That's about 1900 vertical feet more than I like on a usual hike.

Looking back from the saddle
I was by the far the slowest person on the trail and that's saying something. I was even passed by a confused elderly immigrant who was fully dressed in completely inappropriate garb. He was sweating profusely and had no water with him and he was more shambling than walking. And even though he looked near death he was STILL faster than me.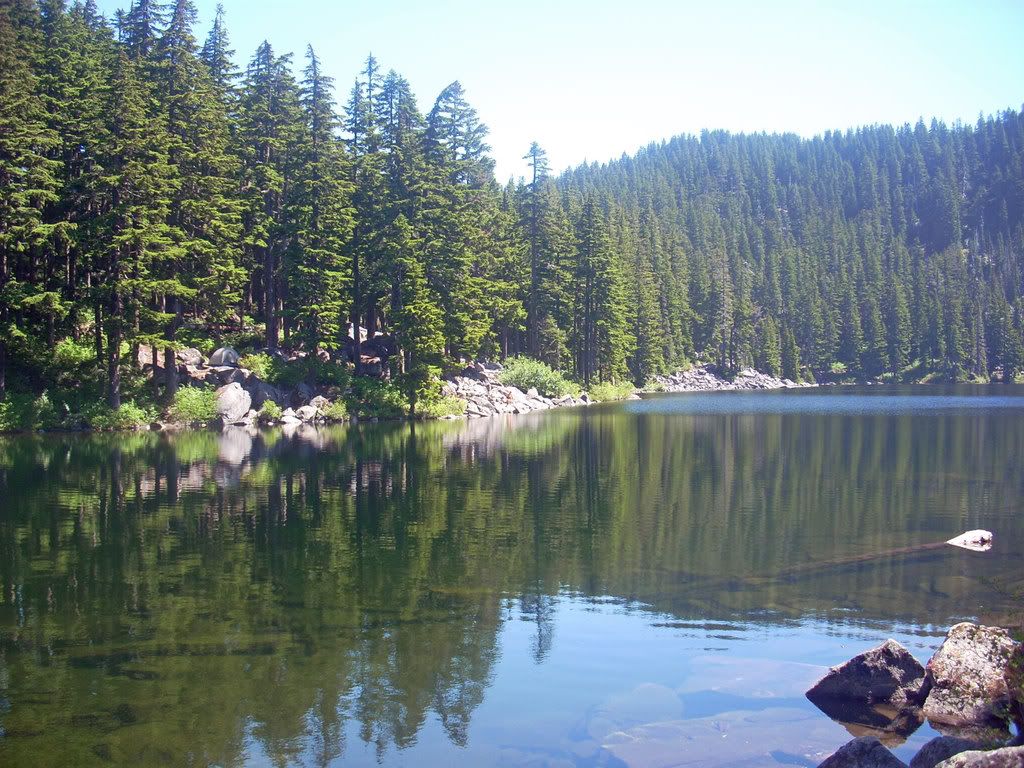 The Outlet
Two and a half-hours after leaving the car I descended the saddle into the cool trees. Taking it slow had at least conserved my energy so that when I got to the lake I felt like I had just left the car. The water was amazingly clear: perhaps 20 or 30 feet of visibility. An 11" rainbow trout was brazenly cruising in the shallows at the outlet. However, he was not to be fooled by my crude spinning gear. All that I had brought were spoons, powerbait and salmon eggs. The line itself seemed like ROPE in the crystal clear water.

2" Blue Cawdad
Two other times I saw fat trout in the 10-12" range cruising within inches of the shore. There is irony for you; I had left my fly-fishing gear behind and brought spinning gear so I could cast farther out into the lake. I would have traded it all for just some leader and some flies. You wouldn't even need to cast!

East Bay
Besides seeing numerous fish rising, I saw the biggest crawdad I've ever seen in Washington state and two 4" salamanders. Midges, damsels and dragonflies were all active at the lake. And while the pictures don't show it there were dozens of people at the lake the three hours that I was there. Most were concentrated on the easily accessible NW shore (opposite me). By bushwhacking on the SE shore I had that half of the lake to myself. I hopped from boulder to boulder about a quarter of the way around the lake.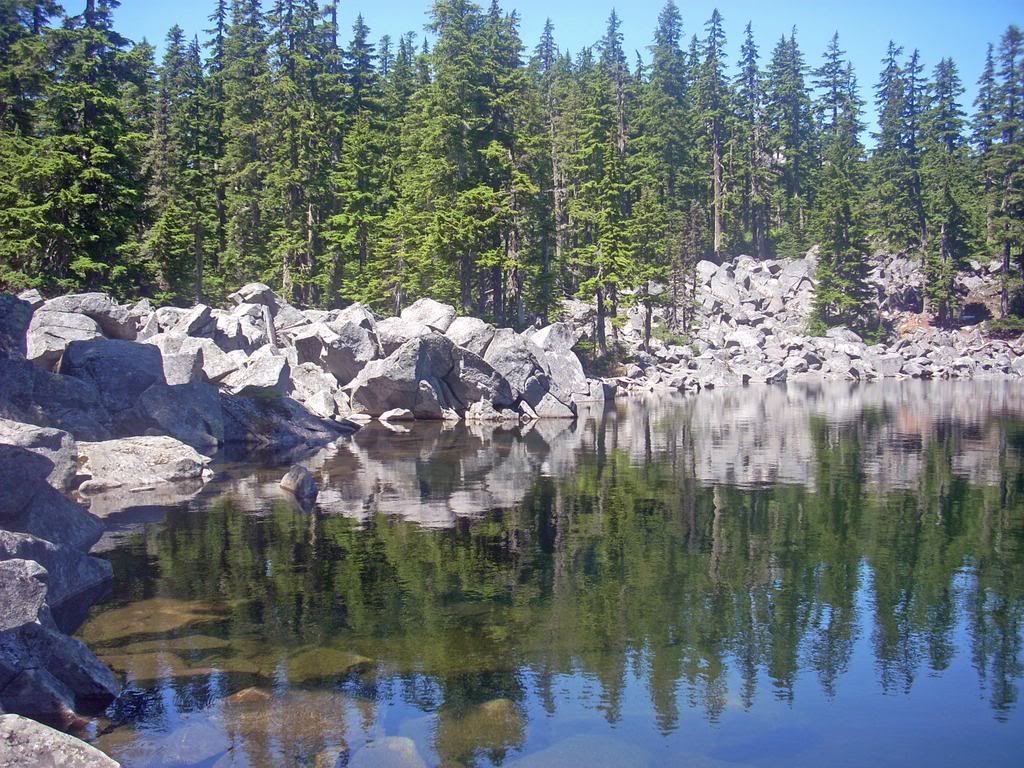 Boulders on the Lake
I fished for three hours but didn't get a bite or even a bump. That's okay; just having the ability to sight fish such a beautiful mountain lake was a reward in itself. It took 90 minutes to get back to the car and my knees were achin' something FIERCE by the time I got to my car. Best time I've had gettin' skunked ever.