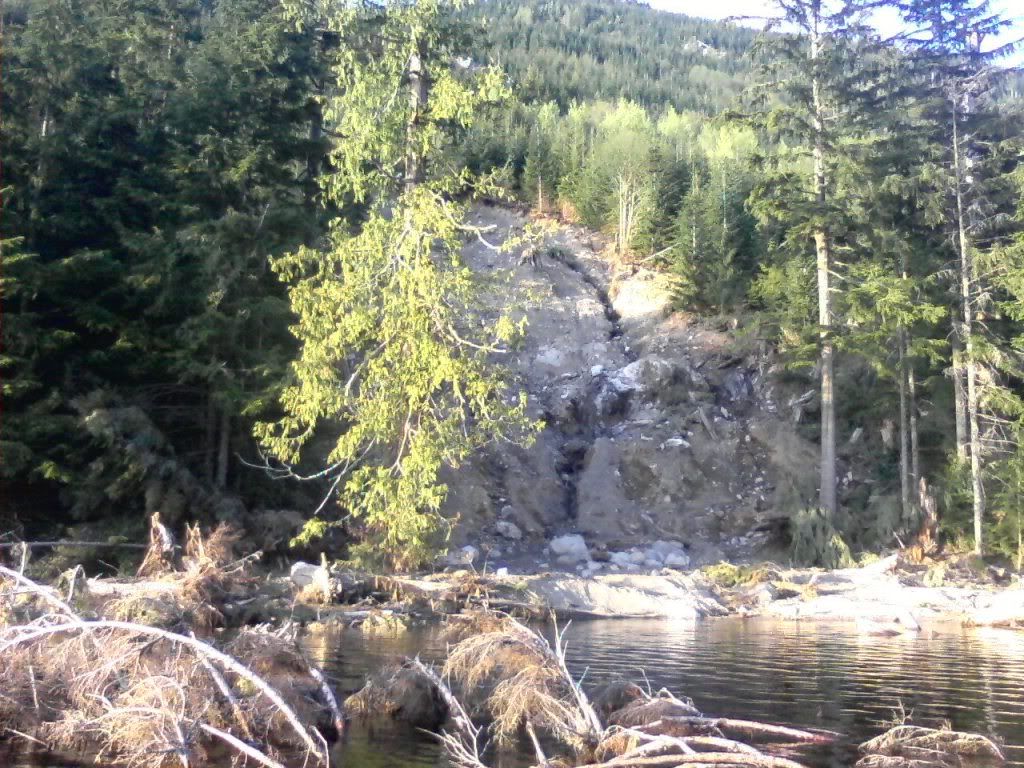 Hancock Lake Landslide
Hancock Lake, up the in Hancock tree farm (no relation in names AFAIK), is an interesting lake of perhaps 200 acres. It is somewhat unique in that you can very easily catch three different kinds of trout in every visit; Eastern Brooks, Coastal Cutthroat and Rainbow trout.
On this visit, the water was higher than I'd ever seen it -- almost nowhere to park. And I did catch all three species of trout, mostly on a carey special. The trout were smallish but the action was consistent and satisfying.
There was a fantastic Callibaetis hatch right at dusk -- probably a hundred of the little guys hitched a ride back to the launch on the jon boat. We were all facing forward.
There's an interesting landslide of perhaps 80 vertical feet on the other side of the row of houses. I don't know when it happened -- maybe over this past winter. Good thing there wasn't a house there, or it would be submerged like the firs you see in the picture above.