There are only a few lakes in the tree farm that are open year-round. But on one of the only two sunny weekend days in April, we couldn't resist visiting one of them. We expected there to be hordes and hordes of fisherman. In previous years, Hancock sold only 200 or so permits. This year they printed 800 and sold out, so we assumed we'd have plenty of company. But that was not the case: there were only two other anglers there when we arrived at the recently stocked, 25 acre lake. He had a stringer of four 12" rainbows.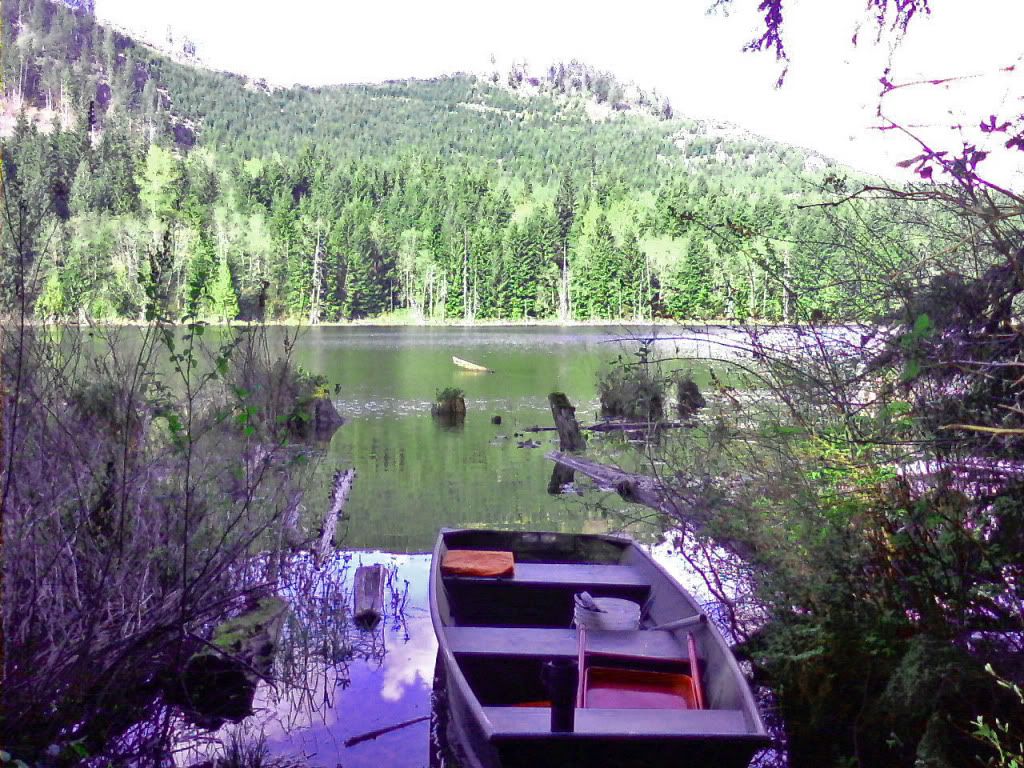 The water was a little low, making launching a challenge, but between Amy, Casey and I, we made it happen. Each of us hooked a fish over the next few hours. Amy caught a fat rainbow on a BWO.
A nice evening was had by all!