500 different visitors were reading this blog each month during this summer. It's definitely not me they were here to look at, so I figure it had to be all the pictures of the beautiful alpine lakes I visted this year. That gives some meaning to the choice of camera I've been using.
I use point and shoot cameras for a simple reason; weight. My friend Vlad Karpinsky, the uber-alpine-lake-ninja, will lug around ten pounds of camera equipment when hiking for hours to alpine lakes, but I won't. Also, I am incredibly hard on electronic equipment since I tend to fall into rivers and lakes quite often, so that's another reason to avoid the $600 digital SLR cameras.
This year I used three different point and shoot cameras with varying results.

5 Megapixel Nikon Coolpix L10 ($150 in 2007)
10 Megapixel Fujifilm FinePix J20 ($120)

10 Megapixel Canon Powershot SD1200 IS ($180)
---

Taken with Nikon L10 - A good camera at a good price.
The Nikon is actually several years old and it has been a trooper. Its maximum resolution is 5M. Without getting too technical, I found the colors to be deep and pleasing. I've always been satisfied with the pictures that it takes. It has survived at least two complete submergings but it is starting to feel its age, and its 5-second delay between pictures seems like AGES. I would buy the Nikon L10 again. A good camera at a good price.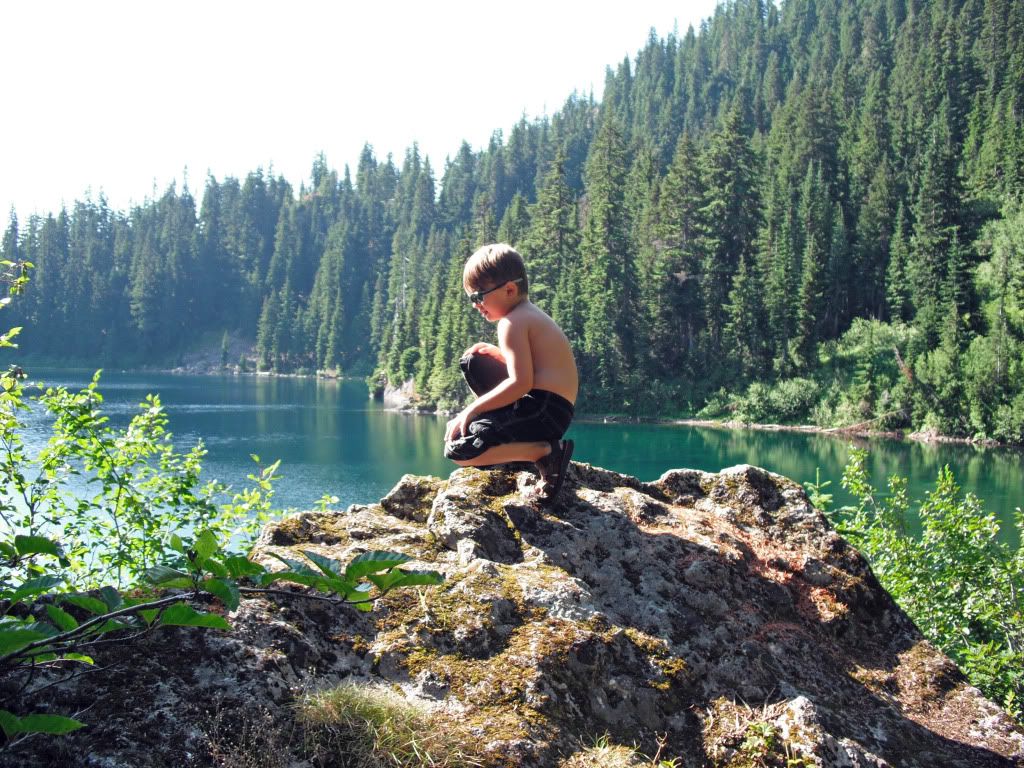 Fujifilm FinePix J20: Terrible Pictures!
The Fujifilm Finepix J20 had a pleasing set of chassis and the price was certainly right -- $120 for a 10 Megapixel camera. The camera seemed to be half the size the Nikon, was more responsive and had a faster in-between-picture metric. I liked everything about this camera... except I hated the pictures. They always looked washed out and the colors were muddy. I tried and tried messing with the settings but honestly 9 out of 10 pictures looked awful.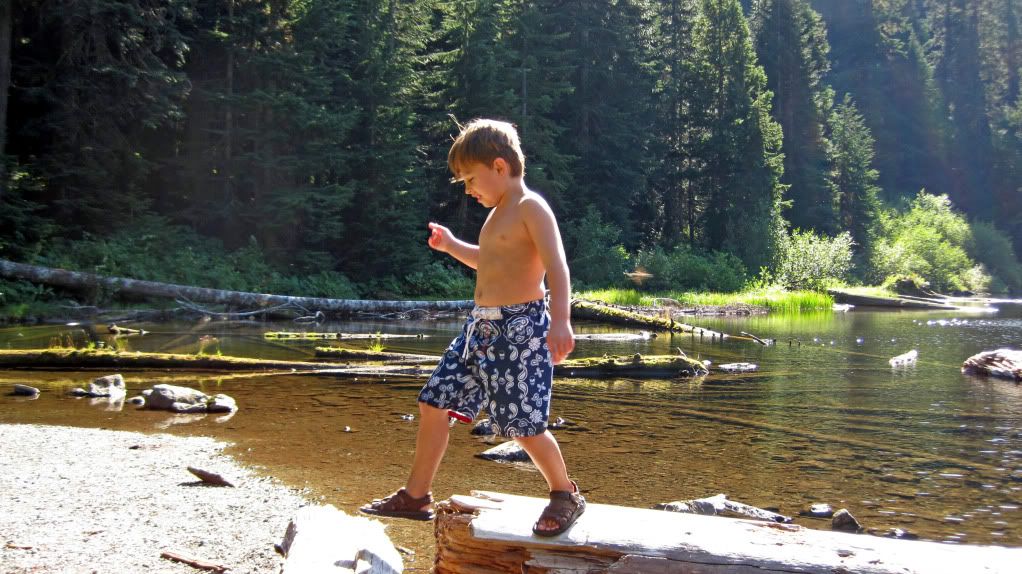 Canon Powershot SD1200 IS - Good little camera, I'd buy again!
I returned the FujiFilm and, after reading many online reviews, bought the Canon Powershot SD1200 IS. I was a little concerned about getting a camera with a built-in battery, but I ultimately couldn't resist the camera's compact size. I loved the Canon -- it took great pictures and was easy to work with. Sadly, perhaps because it was so small, I lost it a few months after the purchase. I'm hoping its still around the house somewhere, perhaps in the pocket of a jacket I haven't worn since summer.

iPhone 3Gs Image -- Eh, Its Okay
So until I find the Canon again, I use the Nikon or in a pinch, my iPhone 3Gs. The iPhone has no focus feature, has poor colors and is slow. But on the other hand, I always have it.
But when summer comes around again, I think those 500 visitors are going to want to see pictures taken from the Canon, so here's to hoping I find it!