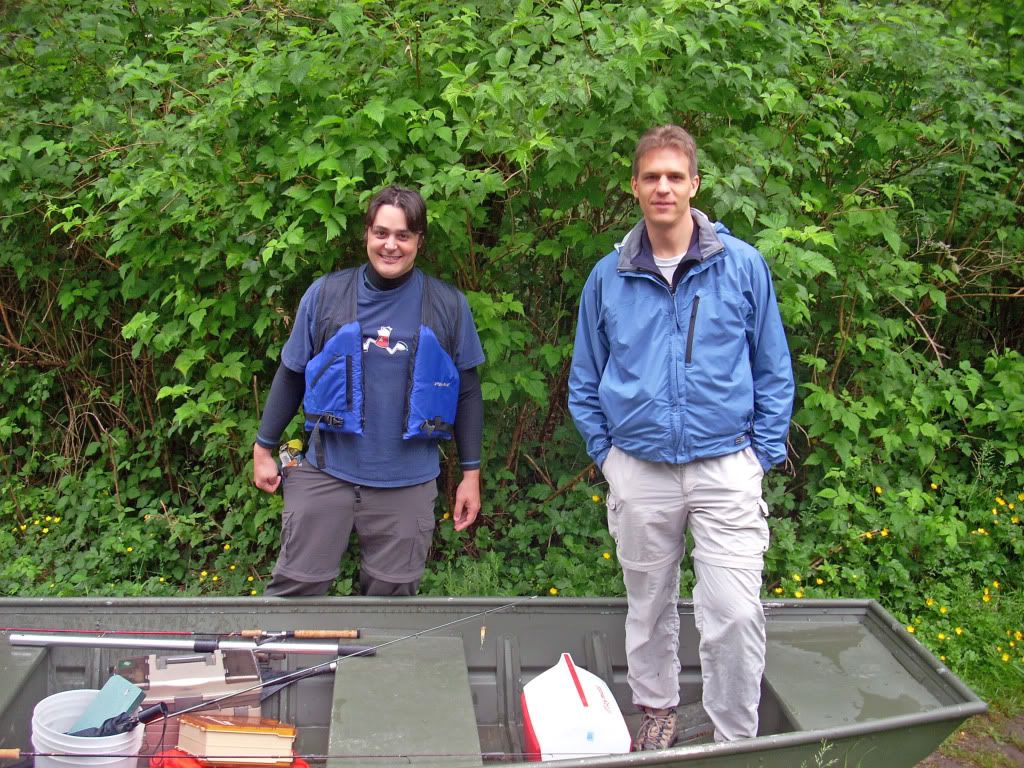 Lake Joy is a quirky lake outside of Carnation. Locally known for large bass, though there care cutthroat present, too. On Saturday morning, my two best friends and I portaged the jon boat to the undeveloped public launch area and circumnavigated the lake.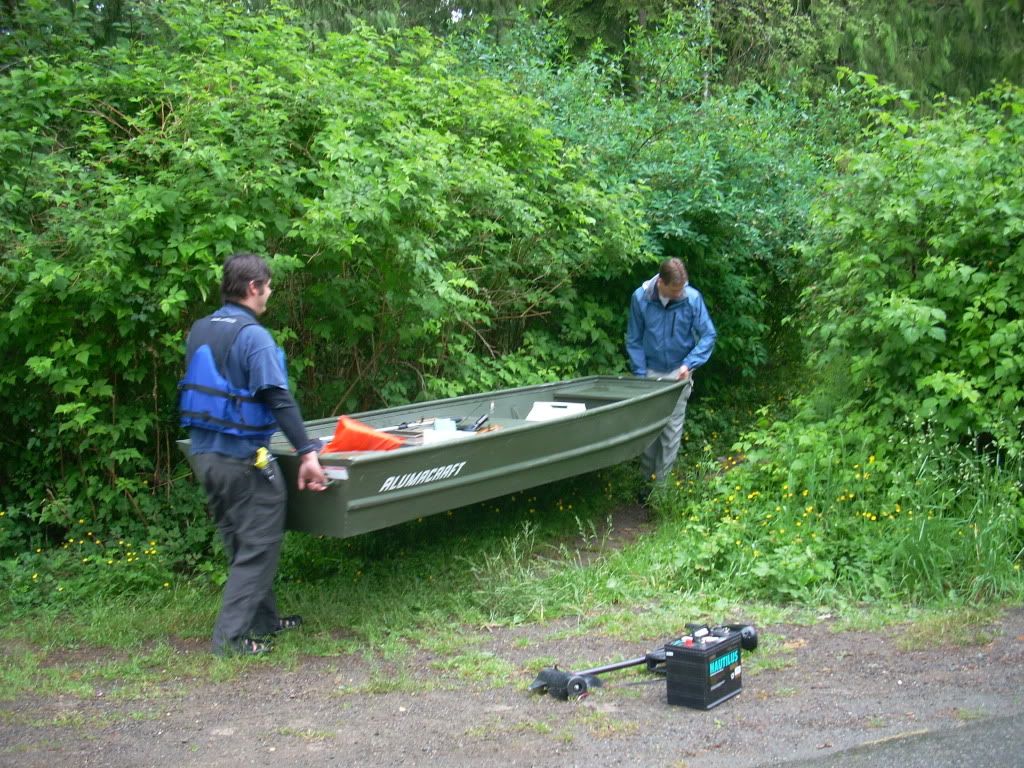 A few rainstorms came through but we toughed them out. We each caught two bass -- the largest was probably 11", and I think one of them might have been a smallmouth but it got off as it was being netted.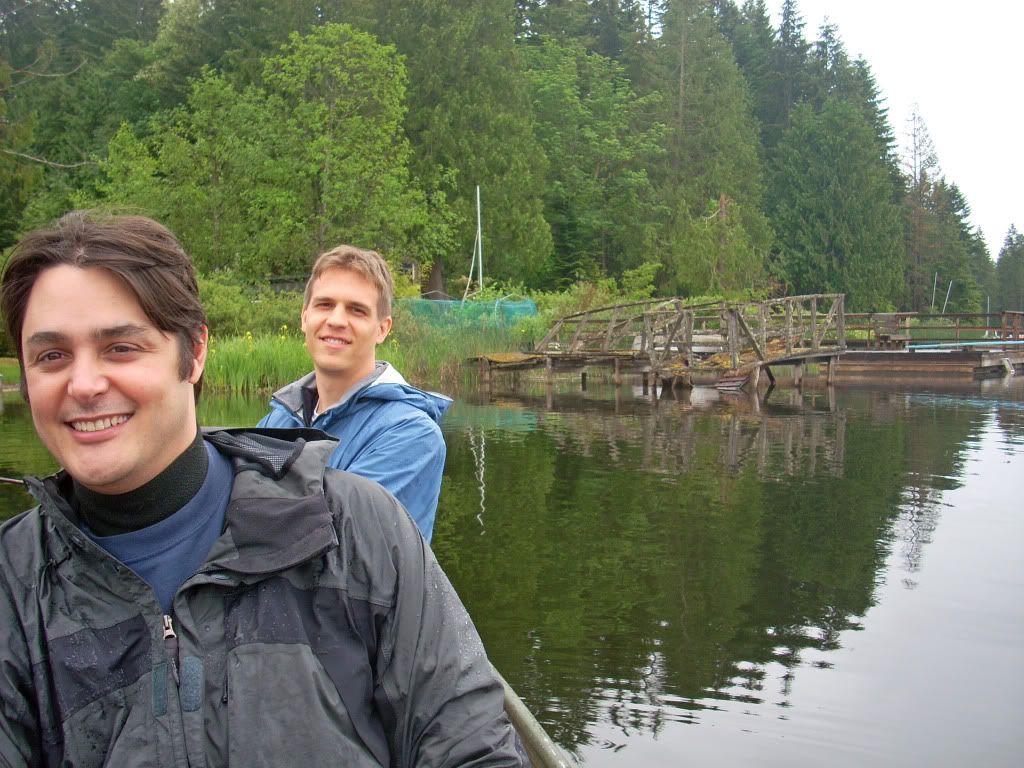 It was a really nice time. I think we should do it again next month when the bass fishing heats up.