My sister Patti
graciously
gave us four gift certificates for weekend-child-sitting for Christmas. This is literally the most precious gift I think I have ever received. Amy and I took advantage of the first one this weekend. On Saturday morning we performed that magical annual ritual whereby we dump all the flies I tied over the winter on to the table and then put them into fly boxes. This had been a productive year for tying; my favorite fly was a copy of
the Six Pack
that I picked up from the Ephrata flyshop.
We got a late start partly because Amy and I both burned a couple of CDs to listen to. His:
Tenacious D
. Hers:
Lady Ga Ga, Beyonce
.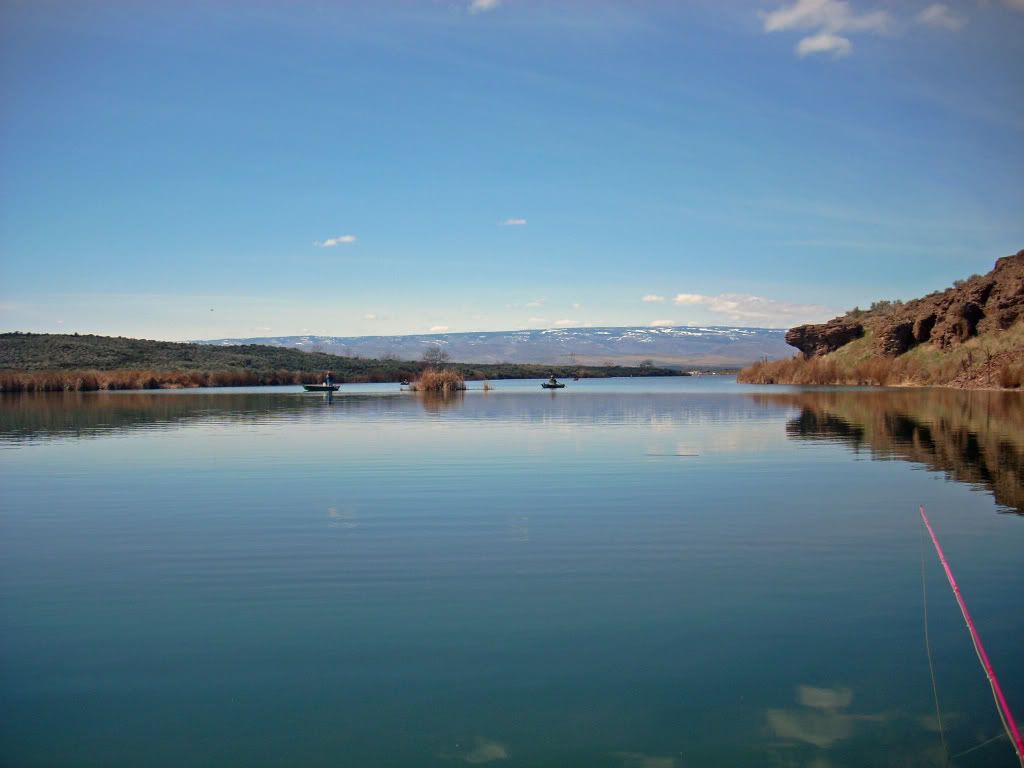 The Quincy Lakes area, if you've never been there this time of year, is literally CRAWLING with campers. Hundreds of people camping, fishing and Equesting (is that a word?). Though the area has many lakes, it seemed everyone was fishing at Quincy Lake -- so that's where we put in our boat. Quincy Lake is a long, skinny lake camping areas and a launch at the west end and a cool little bay at the east end. We fished for about three hours, during which time we each got a couple of hefty fish. The fish were quite hefty and numerous.

The best was an impressive trout of about 20" and maybe three pounds
(#16 black snowcone fly). I recorded some video of Amy netting him but somehow the video was lost. Oh well. We'll have to go back and catch him again.
We left Quincy Lake and tried neighboring
Burke Lake
where there was only one other person fishing. There was a reason for that -- aside from Amy catching some miniscule trash fish, there wasn't anything going on. I guess they haven't planted Burke yet. We also tried the Evergreen Reservoir for a couple of hours in the totally crazy hope that we'd hook into a Tiger Muskie (must be 50" to be keep-able), but aside from beautiful weather it was a bust. So we can say that the fishing at Quincy was great anyway, if a little crowded.
---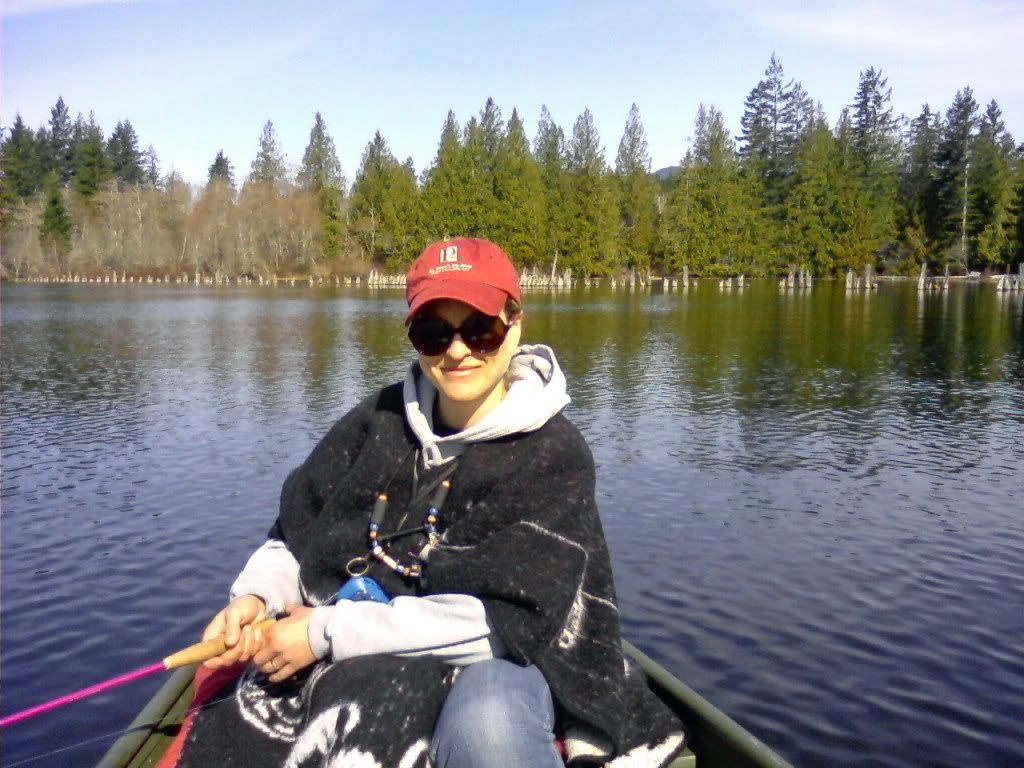 The second day of Fishing was all the way on the other side of the state in
Mason County
: Lake Nahwatzel, which is a 300 acre lake surrounded by forest on one side and houses on the rest. The weather was PHENOMENAL. 55-65 degrees while we were there and near constant fishing action. By the way, from what I could tell, all of Mason County is a tree farm. The
Six Pack Fly
(see above) really came through, catching all
ten of our fish
. The fish were simply not interested in anything else, though we really tried many other flies. I got quite a sunburn on my face.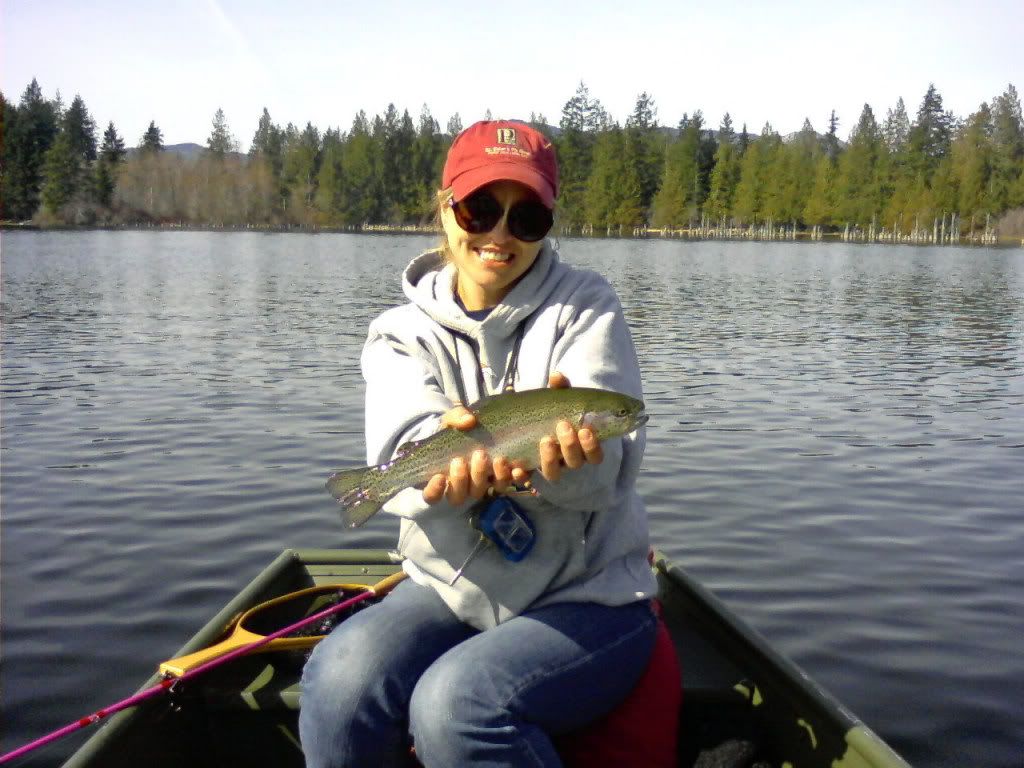 The fish were impressive in their girth and length! We kept two for the frying pan - two 14" fish. We had a lot of company but because the lake was so large it never felt crowded like Quincy did.
All in all a great weekend of lake fishing!

Dinner's Served!