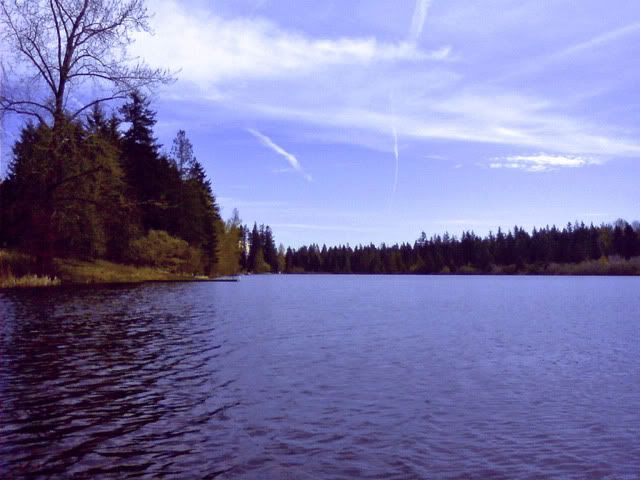 Cheyenne and I visited one of the neatest little sub-rural lakes in King County; Shadow Lake. There was a terrific Mayfly hatch going on and I chased pods of fish around the lake all day.
I hooked 6 fish on my ridiculously amateur mayfly imitation, including one holdover that broke me off! He fought like a great fish and I almost went home after he got away because at Shadow Lake you only get a single shot at fish of that quality per trip.
Steadily catching fish was nice. Also nice? Catching the Mariner's matinee on the radio. Nice day of fishing. See you next year, Shadow Lake.