Looking back toward the trailhead
If you look on a map, it appears that you can drive very, very close to Lake Laura. And, in fact, with a 4 wheel drive vehicle and some chutzpah, you can! Amy, Casey and I spilled out of the truck at the trailhead into the same frustrating fogbank that has been shrouding the ALW for the last week. I'm still not very good at the "Ultralight" thing -- my daypack weighed 23 pounds.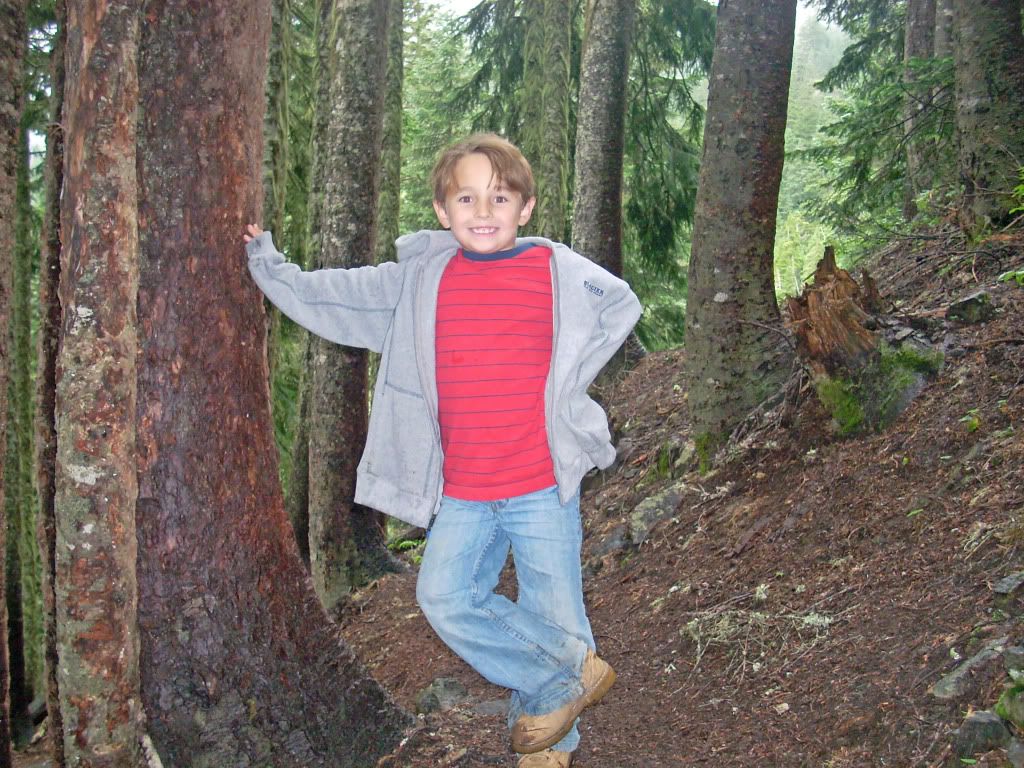 The Best Hiking Partner I've ever had
The GPS showed a mere half-mile to the lake, but what I failed to realize was that there was 700' vertical gain to be negotiated in there. I have never seen a hike as steep as this one. For long, long sections it was more of a dangerous climb than a hike. It would not be an exaggeration to say that the slope was greater than 45 degrees for several brutal stretches.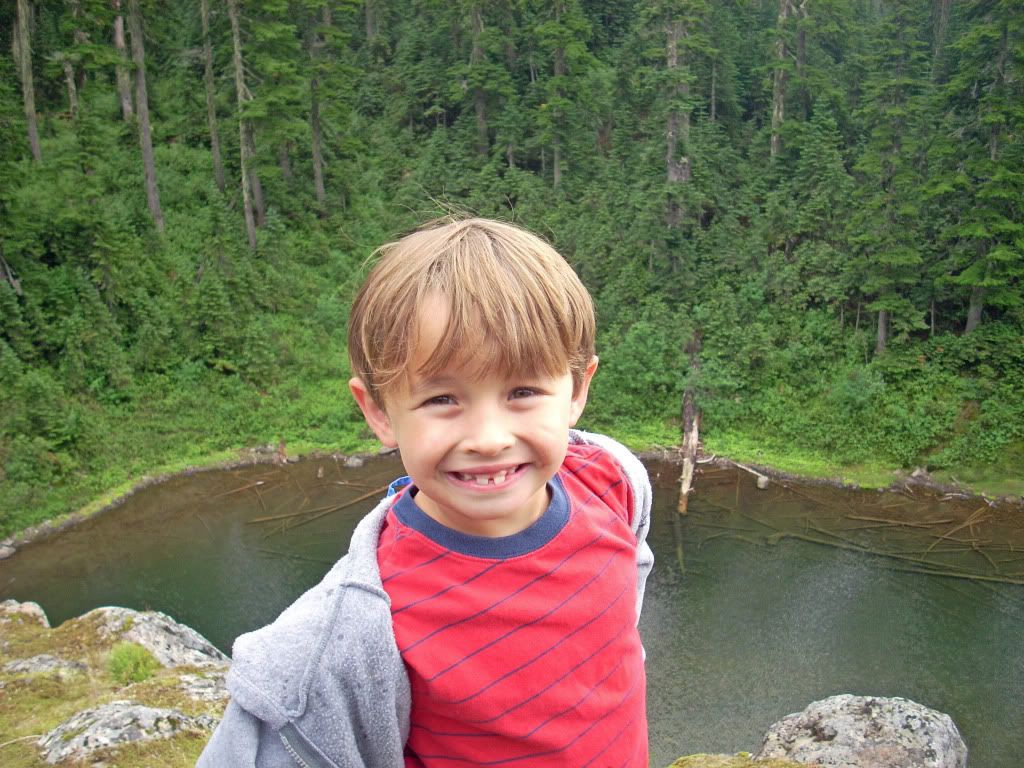 Atop the island in the middle of the lake
The lake itself, if you can reach it without injury, is small and pretty. It sits in a little bowl, surrounded by hundred-foot cliffs on three sides. Casey and I bush-whacked our way around it stopping to cast the flyrod to rising fish. He asked to try and I let him and you know what? For the first time ever, he liked it. I tried not to get too excited about this development but praised his natural back cast and hope that a seed got planted in his mind somewhere.
Amy fished from shore for a while, then tried to start a fire but everything up there was just WET WET WET, including Casey and I after our circum-navigation. I fished from my boat, never catching anything but I did see a 13" fish cruising the shoreline. These alpine lake fish are harder to catch than I thought they would be. Challenging!
When we got home we were all so exhausted from the climbs and the cold that we napped and ate and napped and ate and then went to sleep. If you go: be careful -- take the established trail, not the back way like we did. I could very easily see someone falling and getting hurt on this dangerous climb.