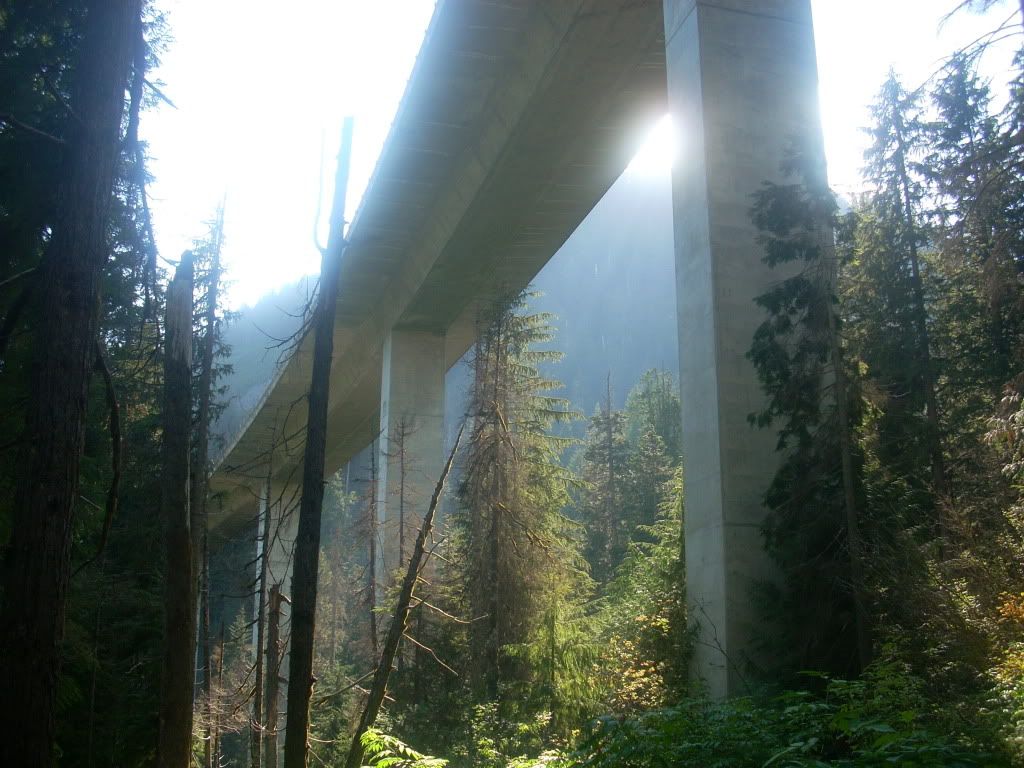 I-90 from the Denny Creek Trail
Looking for a treat for the kids? May I recommend the Denny Creek Waterslide. Casey and I had time for a short hike on Sunday so we chose this destination -- he claims it is now his favorite hike EVER (of course, thats from a sample of 4 hikes in his whole life).
Its about a 20 minute walk through the woods to get to the "waterslide", which is a section of Denny Creek that runs over portions of bare rock (granite?). The water has grooved channels in the stone, some of which you can ride down if you are so inclined. Its a fascinating area, one that will be sure to intrigue children for hours.
In the video above you can see Casey sliding through a child-size channel in the rock. I dropped the digital camera seconds after taking that video and it bounced into the creek and took the same little ride that Casey did. Found the camera and were able to save the pictures but the camera is dead. We were both soaking wet and cold, but quite happy when we left. Delightful way to spend an afternoon.
If you go, drive to Exit 47 and turn Left (N) over the freeway. Turn Right at the T toward the Denny Creek Campground then immediately Left onto road #5800. Drive about two miles and then turn Left again on road #5830 (well marked). Park anywhere and then walk to the end of the road to begin the trail at the portable toilets. Walk about a mile or so you'll come to the waterslide area.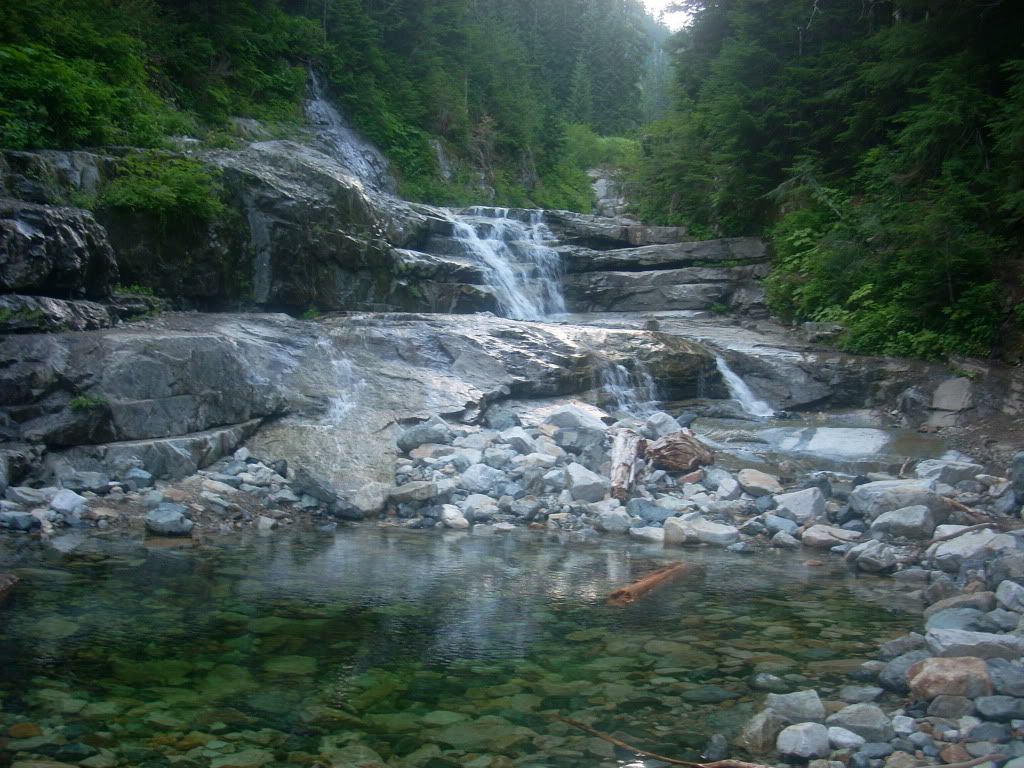 Its a great little introduction to hiking and wonderful place for kids.