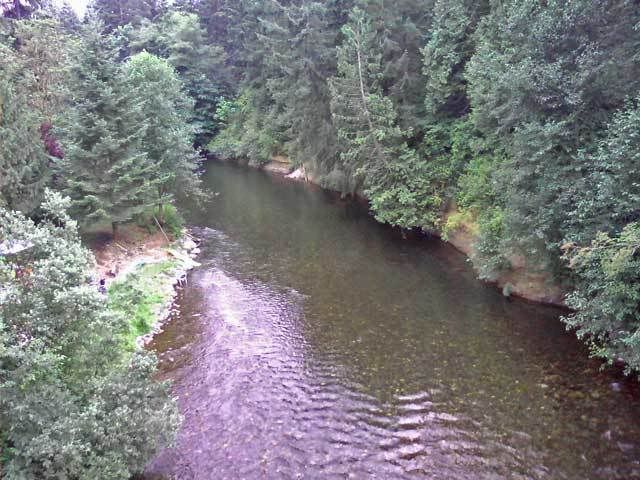 From a bridge on the Cedar River trail
Took today off. Biked the Cedar River Tail from Riverside Park upstream to Maple Valley to Big Bend Park. I thought, it being the middle of the work week, that I'd have the river to myself but there were fishermen in almost every pool! I did manage to find three pools and I fished them hard but only had a few nibbles. One worthy fish on but it came unglued before I could get a good look at him.
In one pool I hooked something inanimate and started dragging it up the river. "Come on! Please be a shoe with a foot in it or a hand!" I had high hopes of fulfilling my dream of finding a body. But it turned out to be a diaper. Oh well.
Got about ten miles of bike riding in. Saw some pretty serious bikini action too.